Social distancing and masks may be enforced based on local mandates.
Complimentary Workshop & Lunch at the Brownwood Hotel & Spa in The Villages, FL.
Annuities 101 Lunch & Learn
Brownwood Hotel & Spa
3003 Brownwood Blvd,
The Villages, FL 32163
- Thursday, January 20 from 9:30 a.m. to 12:30 p.m.
Seating is limited. A complimentary meal will be served. Nothing will be sold at this event and there is no charge to attend!
Many people have relied upon annuities to provide protection for a portion of their retirement income. However, annuities can sometimes be difficult to understand. This workshop will cover all the important "must-knows" about annuities, followed by a complimentary lunch. Come hear a professional's insight to make sure you have the right strategies in place to help you create reliable income in retirement, which may or may not include annuities.
Do you have questions about annuities? Your host, Liz Cornell, will cover what you need to know to help make informed decisions about your retirement income. Here's what we'll cover:
Complimentary Lunch Registration
Seating is limited. Sign up today to guarantee your seat(s)!
How annuities work and how to determine if they are a good fit for your retirement income.

What your options are for your current annuity and if it is the right fit for your retirement income.

Common misconceptions about annuities.

The different types of annuities and how to effectively incorporate them into your retirement income plan.

How annuities can help provide a guaranteed stream of lifetime income & protect your savings from market volatility.

Strategies that can help you potentially reduce your taxes in retirement and keep more of your hard-earned money.

The biggest potential risks in retirement and how to potentially overcome them.

Why annuities offer some of the strongest income benefits available for a retiree.

How annuities work to develop a sound retirement income plan in conjunction with the rest of your retirement assets.

And much more!
Privacy Policy: All information provided is secure and confidential. Please provide valid email and phone number for workshop confirmation purposes.
days
hours
minutes
seconds
days
hours
minutes
seconds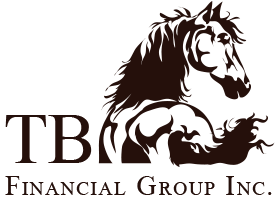 Elizabeth Cornell

CAS®, Certified Annuity Specialist®

CEO & Founder, TB Financial Group, Inc

.
Being comfortable, informed, and confident in every decision made about your future retirement income is not just a privilege but your right, and at TB Financial Group we are dedicated to ensuring each and every one of our clients understands exactly what they are doing with their money. We believe the key to being "The Best" financial group is transparency and personalization, which is why we offer in-depth, interactive and comprehensive seminars in simple language, explaining our services, how our strategies are designed and even our own pay structure. In addition to complimentary consultations to explore your current strategies, we also perform reviews to assess how those strategies are aligned to meet your retirement income goals and how we can optimize them against market downturns and tax repercussions.
Elizabeth "Liz" began her career as an insurance agent in 2007 and has quickly become one of the most knowledgeable annuity and income strategists in the country. She holds the prestigious Certified Annuity Specialist® designation and is part of Ed Slott's Master IRA Advisor Group. Liz spent the early part of her career working at one of the nation's top retirement agencies where she played a key role in case design, implementation, product education, customer service, and administrative oversight. Her favorite time spent is with her eight-year-old son, Payton. They enjoy going to the beach with their bullmastiff named Otis and watching Florida sunsets over the lake near their home.
https://www.forbes.com/sites/forbesfinancecouncil/2017/11/21/a-solution-for-the-top-concern-in-retirement-planning-running-out-of-money/
http://www.fool.com/retirement/general/2016/01/26/20-retirement-stats-that-will-blow-you-away.aspx
¹ https://www.marketwatch.com/story/stop-hating-annuitiesthey-can-actually-help-with-retirement-planning-11613702194
² https://www.weforum.org/agenda/2019/06/retirees-will-outlive-their-savings-by-a-decade/
Annuities are products of the insurance industry; guarantees are backed by the claims-paying ability of the issuing company. Annuities are long-term products of the insurance industry designed for retirement income. They contain some limitations, including possible withdrawal charges and a market value adjustment that could affect contract values.
By providing your information, you give consent to be contacted about the possible sale of an insurance, annuity or securities product. Licensed Insurance Professional. Attend and learn how annuities and life insurance can be used in various stages of planning for retirement income. This presentation is not intended to be legal or tax advice. The presenter can provide information, but not advice related to social security benefits. Clients should seek guidance from the Social Security Administration regarding their particular situation. The presenter may be able to identify potential retirement income gaps and may introduce insurance products, such as an annuity, as a potential solution. Social Security benefit payout rates can and will change at the sole discretion of the Social Security Administration. For more information, please consult a local Social Security Administration office, or visit www.ssa.gov.